Salford Young Peoples Tech Committee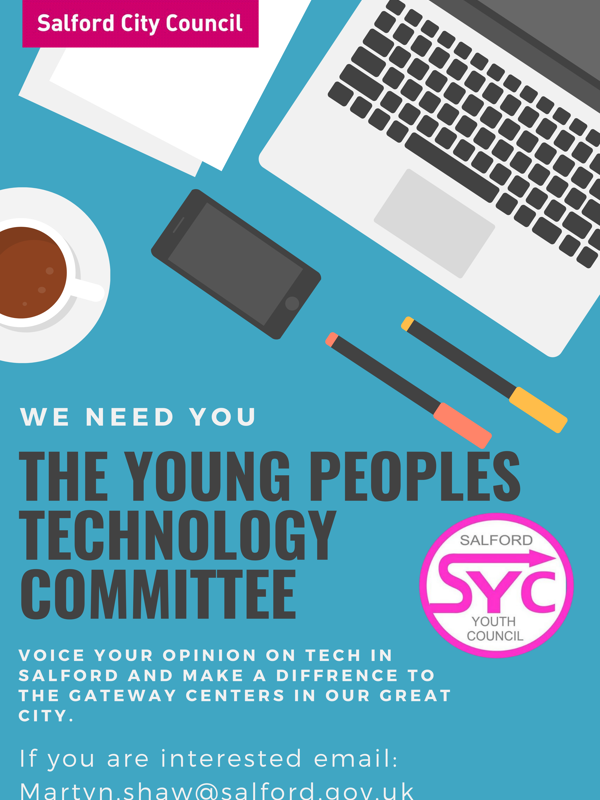 A bi-weekly meeting for young people to have their say on the Digital Everyone scheme.
The Young Peoples Tech Committee (YPTC) is part of the Salford Youth Council (SYC), a youth voice group for anyone aged 11-21 who lives, studies or works in Salford.  Every other Wednesday they meet with representatives from Salford City Council to hear about new tech developments in the city, and offer valuable ideas, insight and feedback on Digital Everyone programmes.
Currently the YPTC is discussing the development of dedicated digital spaces in the Gateway centres located across the city.  These spaces will be free-to-use locations full of equipment and resources for Salford's young people to learn, study and collaborate.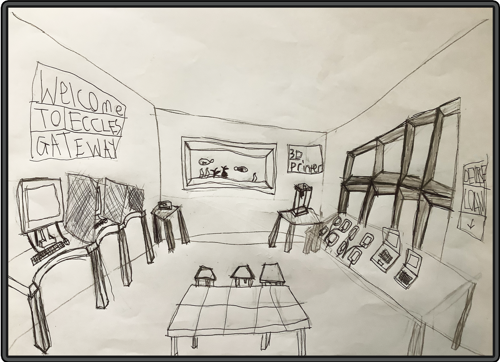 Following the discussions with the YPTC ( Young Peoples Tech Committee) Josh one of the members has designed his vision for the Mini landing pad space in Eccles Gateway.
If you live, work or study in Salford, are aged between 11 and 21, and would like to get involved and have your say on what we install in these new facilities, get in touch. 
Contact details
Telephone: 07872 416964
Email: martyn.shaw@salford.gov.uk
Address: Deans Youth Centre

 

(next to Moorside High School)




Deans Road




Swinton




M27 0AP
Further details on the SYC can be found here: