Salford's Device Donation Scheme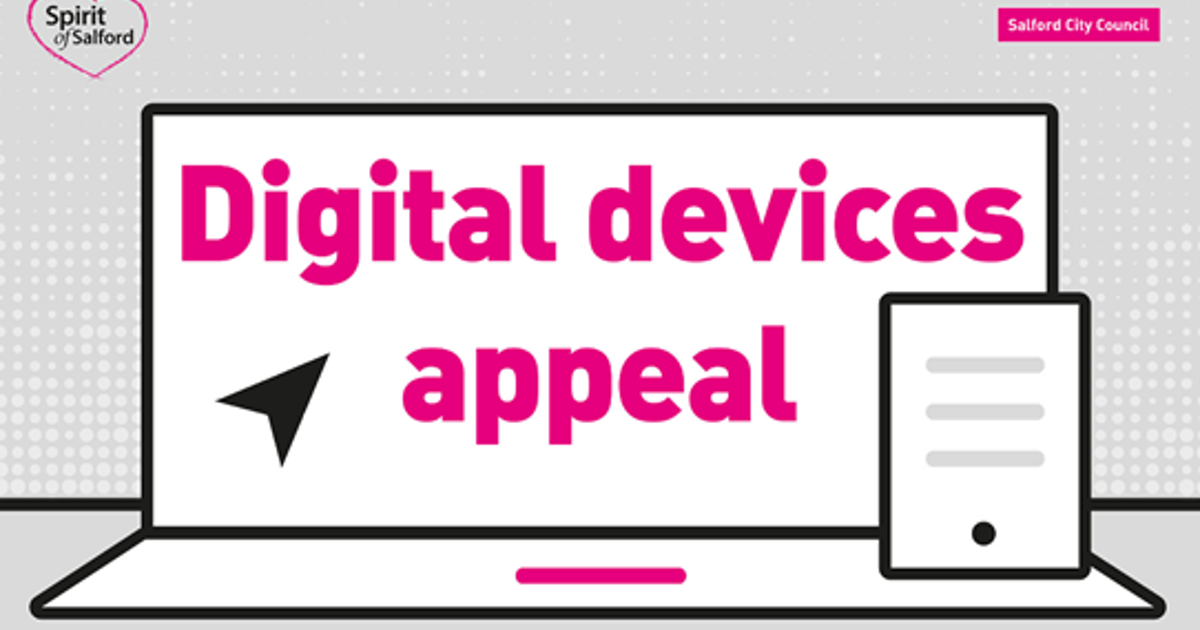 Salford City Council's Device Donation Appeal
We believe that everyone should have access to a computer and social status should not stop that. 
As a council, we're doing all we can to help get more people online and we're appealing to Salford businesses and individuals - if you're in a position to help, please consider doing so. Whether it's a small financial donation, or donation of any mobile phones, unused laptops or tablets, we'd be enormously grateful. You'd be giving something back to your city by helping disadvantaged families and young people.
In order to protect your data we never keep the hard-drives that are inside your device. These are removed and passed back to you for safe keeping or disposing. This protects everyone.
Donate a device
If you have unused tech at home and you would like to donate to this scheme by bringing it to one of our gateway centres - first of all thank you! Your donation could truly change the life of a resident who is otherwise unable to access this technology. We just have a few pre-requisites for the devices before you drop them off: 

We ask that: 
all devices are less than ten years old and/or Running Windows XP or higher
all devices are in full working condition
you provide any/all power cables, rated appropriately for use in the UK
Apply for a device
We are working to ensure nobody is left behind in this digital age. Are you struggling to access virtual learning, complete your online applications, arrange GP appointments, or are struggling to stay connected in today's digital environment? If you have no digital devices at home this scheme could be for you. Please contact us and someone from our team will be in touch to discuss your next steps.
Don't forget our teams are available at your local centres to help signpost you to some of our other great services and get you the help you need.