Funding for partners
Apply for a grant
The Hedley Foundation: is inviting applications from small-to-mid-size registered charities helping to improve the quality of life of people in the UK, particularly those who are disadvantaged and vulnerable. The Foundation typically makes around 250 awards of up to initiatives that benefit the lives of young, elderly, disabled, terminally ill and disadvantaged people.
Closing Date: 12 June 2023
2023 Community Health Fund
This new call for projects aims at providing support to young people facing mental health challenges.
The fund is committed to creating positive changes in communities and will offer grants to non-profit and non-governmental organizations worldwide dedicated to improving the physical, social, and psychological well-being of young people aged 15 to 24 with mental disorders.
Closing Date 3 July 2023 

The Discovery Fund 
Are you part of a community business and open to exploring tech-based solutions to meet some of the challenges your community or business face? Are you interested in a community tech approach, where you can work in the open to create technology that you have control over, which meets your organisation's needs and aligns with your values? If so, the Discovery Fund is for you!
Running over six months, the Discovery Fund will provide 20 organisations with £10,000 each to undertake their own discovery work. To help them in this process, all organisations will be offered a place on CAST's digital design programme, Community Explore. Participants will be guided and fully supported through the process of working out their idea.

Closing Date: 21 July 2023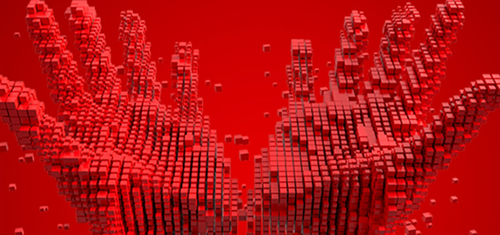 Vodafone's charities connected
Apply for free mobile connectivity to support your charity.
Help us eradicate digital exclusion.
1.5 million households in the UK don't have access to digital technology. We're committed to bringing an end to digital poverty and ensuring nobody is left behind. With your help, Vodafone can deliver connectivity to one million people by the end of 2022.
If you're a charity that needs support for digital inclusion programmes, you can apply for free Vodafone SIMs, each loaded with 20GB data plus unlimited calls and texts to be used over 6 months. You can use these however you like - for example, to help stay in touch with service users, or deliver training to people in need.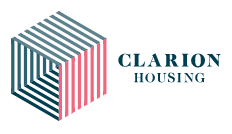 Clarion Housing awards grants of up to £5,000 for innovative digital inclusion projects.  They support projects that help Clarion residents of all ages – and the wider community – to get online and safely and confidently use the internet as an everyday tool.
Projects or activities should enable people to discover how developing digital skills and using online tools and services can enhance their daily lives.
Clarion Housing Community and Digital Grants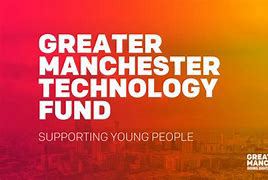 The Greater Manchester Technology Fund is supporting the residents of Greater Manchester get connected.
The Greater Manchester Technology Fund - GMCA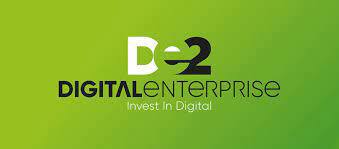 Digital Growth Vouchers
Worth between £2,000 and £12,500, our Digital Growth Vouchers have helped hundreds of small to medium sized businesses grow by funding their digital investment projects.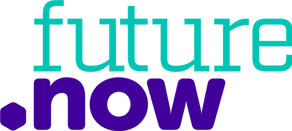 FutureDotNow is:
Inspiring coalition members to equip employees and customers with the Essential Digital Skills  and encouraging them to magnify impact through their supply chain and networks.
Empowering coalition members with knowledge and tools, making it easy to access existing resources, identifying and closing gaps using the power of the  coalition.
Building understanding of the digital skill motivation gap and how to close it.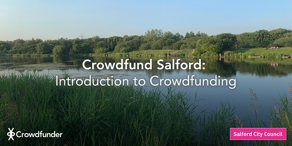 Salford City Council has teamed up with Crowdfunder to launch Crowdfund Salford
Using the power of the crowd, we'll be helping projects to find the funding and support they need to turn their ideas into a reality.

Gain recognised CITB CSCS card for access to site, Additional online training available, asbestos awareness, working at a Height, Fire Warden, First Aid
Recruiting now for immediate enrolments
Places are limited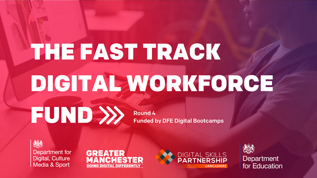 The Fast Track Digital Workforce Fund is a joint venture between Department for Digital, Culture, Media and Sport (DCMS), Greater Manchester Combined Authority (GMCA) and Lancashire Digital Skills Partnership (LDSP), developed to address locally identified digital skills gaps and support Greater Manchester and Lancashire residents with accessible routes into digital employment.  This Fund has been extended through the Department for Education Digital Bootcamps to maximise on this work, giving residents the opportunity to build up their digital skills and fast-track to an interview with a local employer.
The Fast Track Digital Workforce Fund provides accessible pathways into digital careers for underrepresented groups. These programmes come with guaranteed interviews for jobs in the region in specialist tech roles such as DevOps, Data Analysts and Cloud Engineers.