Digital skills: Intermediate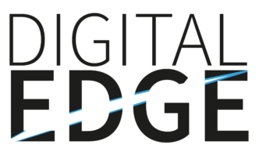 Are you tech savvy and would love to work in the digital tech world? Maybe you have a computer related qualification but don't know how to take the first step into a career. You could be someone who had worked in non-tech sectors previously but now want to make  that move into the digital world, or maybe you enjoy coding and would now love to build a career in this constantly developing sector. 
About the Digital Edge Programme:
We aren't going to teach you about basic computer knowledge, for this programme you should already have that! Instead we are going to help give you the tools to use that knowledge and take the first steps into your tech career. The initial programme is up to 8 sessions over 4 weeks but once it is completed you will have on-going 1-2-1 employability support for up to 6 months. The course will provide a pre-employment and pre-apprenticeship programme which will introduce you to the digital world of work. Supported by Microsoft and delivered over Microsoft Teams we want to give you an understanding of Digital Apprenticeships and IT entry level jobs. Projects and tasks both individual and team based to develop you skills and knowledge. Continued support with help to tailor your CV to tech, cover letters and interview prep specific to digital roles.
What you will gain
An understanding of digital apprenticeships and IT entry level Jobs
An insight into the sector and chance to attend sessions with Microsoft employees and learn about their journey into the tech
sector.
The opportunity to access Microsoft's portfolio of online courses and complete qualifications in your chosen areas during the programme!
Awareness of the key employability skills
Preparing future career goals Once programme is completed there will be ongoing 1-2-1 employability support.
About you
Aged between 18 & 45
Access to a laptop or desktop computer with access to the internet
Not currently working or in education
Good level of computer skills
Desire to work within Digital and Technology
How to enrol and more information

Tel: 07818 090 215
Visit our website: Digital Edge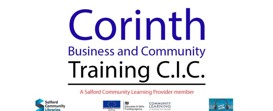 Next steps IT skills
Ideal for learners who would like to improve existing IT skills. Subjects include: email, shopping online, saving money online, an introduction to online office apps and an introduction to cloud technologies.
Time and contact details 
Call Janet on 07482 606808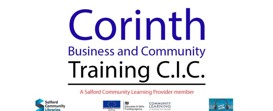 Next steps Microsoft Office
Are you looking to update your CV, use email to apply for jobs, prepare for interviews or identify your transferrable skills?
Course location
The above courses are all face to face delivered from:
The Agnes Hopkins Community Centre, 63 Clarendon Road, Swinton, M27 4BQ.
All usual Covid-19 precautions are followed. Learners are asked to wear their face mask throughout the session. Sanitising wipes and hand gel are available. Each attendee's temperature will be checked via an infra red thermometer at the start of the session
What you need to know
Courses are free to all Salford residents aged 19+, working or otherwise, who have lived in Europe/UK for three years or more and on the understanding that the learner will complete and return a learner journal to Corinth as proof of attendance.
Full T&C apply. E&OE.
Enrolment requires a valid UK/European passport, UK birth certificate or residence permit.
How to apply
Telephone - Paul or Janet on 07482 606808,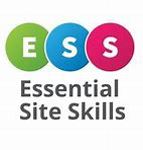 Level 1 Certificate in Digital Skills course overview
Digital Skills, once a niche skillset, are now a workplace essential. This NCFE Level 1 qualification will allow learners to demonstrate their understanding and competency in digital literacy skills. It will help learners to progress to a work role where digital literacy skills are required.
This qualification will provide opportunities to acquire several practical skills with the objective of this qualification are to enable learners to apply digital skills in personal and business situations to understand how to maintain safety and security when using data and devices and to find and use information using digital resources to facilitate own learning and career progression.
Level 1 in Digital skills Course objectives
The objectives of this qualification are to enable learners to:
apply digital skills in personal and business situations
understand how to maintain safety and security when using data and devices
find and use information
use digital resources to facilitate own learning and career progression
communicate socially and professionally using technology
use word processing software to create straightforward text and documents
Contact Details
Phone -  01158970529
Address - Monarch House, Chrysalis Way, Eastwood NG16 3RY 


Fully Funded Functional Skills courses for everyone
Are you an employer wanting to develop your staff. Are you an employee who remains furloughed or maybe facing redundancy and you want to gain a new qualification, or are you currently unemployed or perhaps Volunteering.
Functional skills are the core English, mathematics and information and communication technology (ICT) skills people need to solve problems in their work and private lives. Studying these fundamental courses using real-life contexts can allow you to apply them to real-life practical scenarios.
Functional skills provides people of all skills and education levels with a more relatable way of learning and applying their knowledge.
If you are ready to gain a new qualification, boost your CV, looking for promotion opportunities or to overcome a new challenge then contact us today for more information on how to apply to access these fully funded online courses.
What you achieve
Access Level 1 and 2 English, Maths, or ICT at NO COST (Level 2 is equivalent to a 4 or 9 (C to A*) GCSE)
Criteria
19+ as of 31 August 2020
Lived in UK/Eu for 3 years or more
Contact
Jo Bushby, Relationship Manager

Tel-07736934907

Based in Greater Manchester?
Thanks to our partnership with the Greater Manchester Combined Authority (GMCA), Babington can offer a selection of free online training programmes, that are supported by  specialist trainers and result in a nationally recognised qualification!
Why not use this opportunity to boost your skills in the areas that employers look for?
Contact details
Babington - Professional Training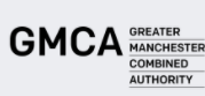 Digital Skills For Work
Digital technology is fast becoming an essential part of the running of any business. With the digital skills gap on the increase, many roles now require an element of digital skills and organisations need to ensure that staff have the right knowledge to run utilise it effectively. This qualification enhances your competency in digital literacy skills, supporting you within your current job role or giving the opportunity for progression into a role where digital skills are required.
What does the qualification cover
Understand how to protect devices and data
Communicate socially and professionally using technology
Apply digital skills in personal and business situations
Use digital resources to facilitate their own career progression
How is the course delivered
This course is completed via our online learning platform supported with interactive resources and webinars to cover the key topics where you can interact with a tutor and your peers. You will be supported throughout by one of our tutors who will review your progress.
Course summary
There is no start date as the course is always available. You can commence when you are ready.
Level 2 Certificate in Digital Skills For Work
Entry requirements
Aged 19 or over
Resident of England only
Looking for a job or looking to progress and gain new skills at work
UK or EU resident of three years or longer or outside of the EU
Progression 
An apprenticeship or further learning
A new job
Develop your skills with your current employer, and progress
How to apply
Digital Skills for Work level 2

CITY SKILLS
City Skills has a well-established reputation for equipping students with the skills they need to go into industry and is a Centre of Excellence for Construction. 
Free Community Learning Booklet
There are a number of funding options, based on circumstance. See this link for further details: LINK
There are many courses on offer,
follow this link
Level 2 Digital Skills (Highfield):
This qualification is designed is to prepare learners for employment and/or support a role in the workplace through the development of their ICT knowledge and skills.
The content of the qualifications is designed to allow learners to achieve a variety of ICT skills that can be used in attempting to gain employment to expand existing skills and knowledge of ICT systems.
Topics covered include: Using devices and handling information, creating and editing information, and being safe and responsible online.
Get in touch, call 0151 4857500 or email info@system-group.com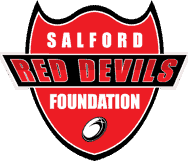 Practical Job Training with Salford Red Devils
Salford Reds Foundation are running an innovative scheme aimed at raising your chances of employment through practical training in job related subjects, such as CVs, Interviews and access to a variety of accredited courses all for FREE.
Starting Thursday 29th July and will be running every Thursday until the end of the year 10am until 2pm at Eccles Sixth Form College. 
This programme is free of charge and Pre-booking is required as spaces are limited!
Please email james.molyneux@salfordcc.ac.uk or call 07538042666 to  book your place or to find out more information!