Introduction To Crowdfunding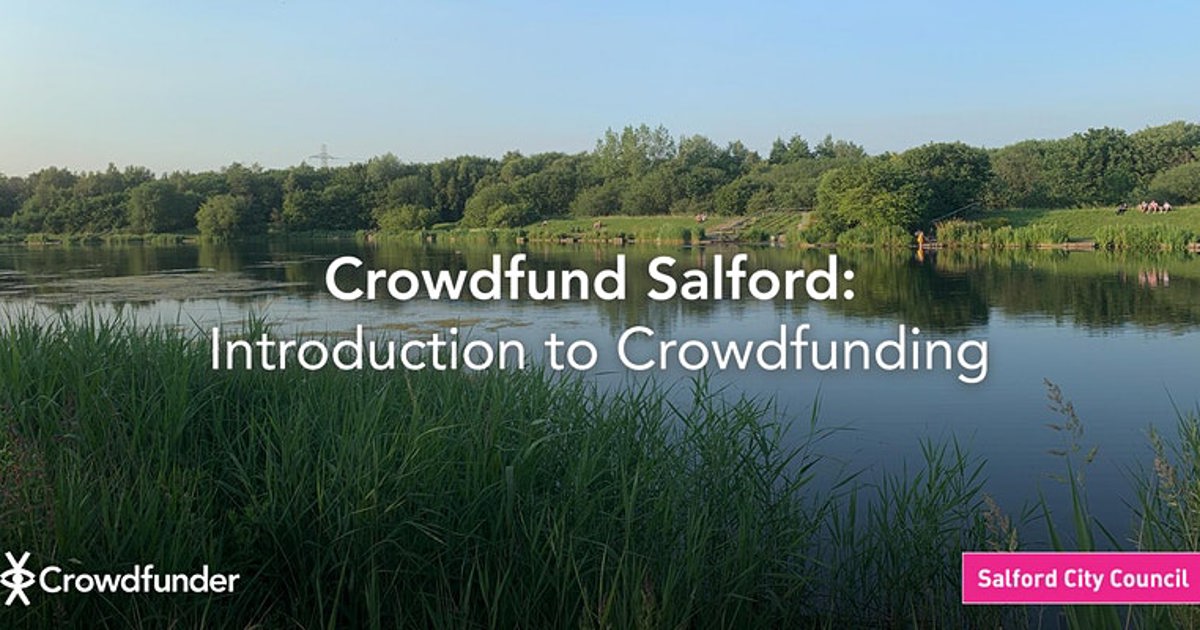 Salford City Council runs Crowdfund Salford; An online means of raising finance for local community projects, as a practical example of its Salford Inclusive Economy Strategy. It uses the power of the crowd to help projects in Salford find the funding and support they need to turn their ideas into reality.
It works by providing a website for community groups, start-up businesses, charities, social enterprises and individuals to raise the funds they need by asking a large number of people (the 'crowd') for relatively small amounts of money. It offers a tried and tested way for the council to increase community participation and a more inclusive local economy.
We'll be learning about 'How to Crowdfund' and the match funding opportunities available in Salford.
Interested in finding out more about crowdfunding?
The Crowdfunder team will be running a live introductory session suitable for anyone who wants to find out more about this method of fundraising, the potential uses for all sorts of projects and the match funding available in Salford.
The workshop will be in the format of a live, interactive webinar, hosted by a Crowdfunder coach. Content will be relevant to new projects and participants will be able to ask questions via an online chat facility.
While the main content for the workshop will be covered in 50 minutes, we will make time available at the end for the Q&A.
LIVE + Learn
A webcam and microphone are not required to join this live workshop. At the end of the live session, a link will be issued to each participant to access a short online training course, in their own time, to learn more about how to run a successful crowdfunding project.
This course is the latest piece of educational development released by Crowdfunder. It's brilliant and very straight forward tool you can use to ensure your project has the very best chance of success.
Please note: This event is accessible online only. Webinar details will be issued to all registered attendees 24 hours ahead of the event.
If you're not able to come to this virtual event, Crowdfunder may still be able to support you. Please get in touch via the 'Contact' button at the bottom of the page.