5 Fun Things to do Online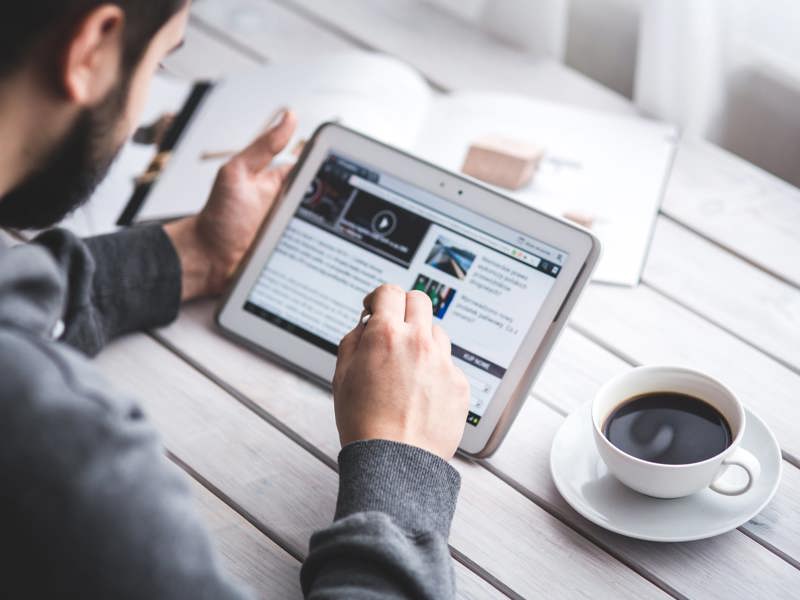 The Digital Everyone scheme is here to not only get our citizens online, but also to make sure that those already on the internet are getting the most out of it!  Here's a list of fun things you could try or might not have considered yourself able to do.
1. Email
The first email was sent in 1971, fifty years ago as of this blog post.  It was an experiment, and the email was sent from one side of an office to the opposite side, but it wasn't long before agencies and businesses were sending them across the world.  These days most of the UK public are using email in both their work and social lives.  If you don't currently have an email address, here are a few websites where you can sign up for one.
2. Social Media/Messaging/Video Calls
The first social media website was created in 1997, and instant messaging programs came soon behind it, increasing the number of ways we had of keeping in touch with each-other.  These days you don't even need a computer to access them, as most services will work on your phone too, and you can even talk over video.  Ask your friends and family which services they use and recommend.
3. Play Games
The first online game was created in 1978 and was called MUD, which stood for "Multi-User Dungeon".  It didn't even have graphics; it was entirely text-based.  Nowadays you can play anything from card and board games online to action-packed shooting games and detailed simulations.  Much like social media and messaging you don't even need a computer, as some of the most popular games are designed especially for phones.  Ask your friends and family what games they play, and if they can think of any to recommend to you.
4. Watch Videos and Stream TV
The streaming of videos online is much more recent than previous entries, having been popularised by Netflix in 2007.  Streaming services let you watch the programmes you like when it suits you, so you don't have to worry about missing an episode.  Some of them even produce their own content these days.  If you haven't already, try out BBC iPlayer, the usage of which is covered by your TV licence.  ITV and Channel 4 have similar services.  There are also public access sites like YouTube, where anyone can add their own videos.  Just type what you're looking for into the search bar and see what comes up.
5. Online Shopping
Online shopping as we know it started in 1994, with the first recorded secure online purchase being the Sting album "Ten Summoner's Tales" on CD.  Whatever your opinion on Sting, we have a lot more to choose from online in the 21st century.  Shopping on the internet means you can buy things from all over the world without having to leave home.  You can even order your groceries or takeout food and get it delivered right to your door.  Ask your friends and family what online stores they use.
These are just a handful of the available opportunities and activities available once you're online.  Ask your friends and family what else they do on the internet, and if there's anything you need help with you can access the Digital Skills section of our website to look for training opportunities.