Apprenticeships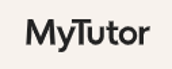 How to Write a Cracking Cover Letter and CV
There are lots of different ways to write a cover letter and CVs can also take different shapes. MyTutor shares helpful hints and tips to support you with creating a cover letter and CV. 

In the guide they cover:
Top tips for writing a stand-out cover letter
Getting your CV into shape
Examples of great cover letters and CVs

Get into Digital Marketing with WYK Digital
Are you 18-30 and interested in taking part in a full-time eight-week accelerator programme where you will learn the skills to start a career in digital marketing?
This is a fantastic programme to kick start a career in digital marketing.
If you're available and want to know more register your interest and we will be in touch soon.
The course includes:
Facebook, Google and Analytics dedicated tracks with training and coaching from digital experts
Support from experienced industry mentors
Build your soft skills, gain accreditations and certifications
Practical experience of building live campaigns
Guidance and support to apply for a job with a partner agency and guaranteed interviews
Tuition worth thousands of pounds but is free with The Trust
Over 75% of participants secure permanent work in the digital marketing industry within 3 months, with starting salaries of £20,000 - £22,000.
This course will give you access to some of the largest digital marketing companies in the world.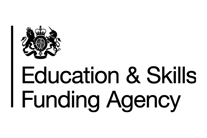 Digital Marketing
Register now and kickstart your career in Digital Marketing, become a apprentice and reap the rewards.
Earn while you learn
Your employer will pay your wage when you work and when you attend training. At least 20% of your time is spent training and studying and you'll be entitled to paid holiday leave. 
No student debt
Apprenticeships are funded from contributions made by the government and your employer. This means you will not have any student loans or tuition fees. 
Real qualifications
Your apprenticeship will give your real qualifications that are relevant to your chose career.

Launch your digital career with an apprenticeship or job at DWP Digital
DWP Digital design and develop digital services that millions of people across the UK rely on. As such they need top digital talent to be part of their transformation.
They are one of the biggest government departments for recruitment into digital jobs, and as such have digital, tech and IT career opportunities across the country.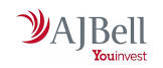 Digital Apprenticeship
If you want to start an exciting career in technology, this is the place to be. Join our Digital apprenticeship programme and be part of something special.
Our Digital apprenticeship path has been designed for those who want to develop a career in an area that plays a huge role at AJ Bell. During this four-year programme you will rotate round different teams in our Technology Services Department, from Software Engineering to business intelligence and Information Security, in order to gain a broad understanding of IT and change provision in a fast-paced regulated Financial Services business. At the same time as learning on the job, you will study for a BSc in Digital Technology Solutions with our academic provider, Manchester Metropolitan University. At the start of your third year you will be given the opportunity to specialise in Software Engineering, Data Analysis, Cyber Security Analysis, and this specialism will become the focus of your degree studies. As well as spending a day each week studying at university, your fees will be paid and you'll be earning a competitive salary and much more.