Digital skills: Advanced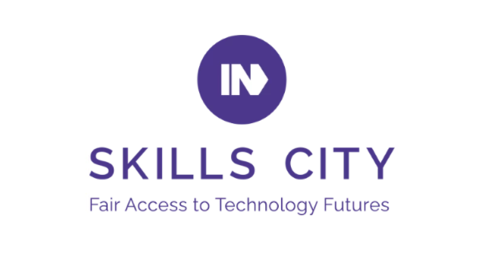 Skills Bootcamps with Skills City
Whether you're looking to fast-track your tech career in Immersive Technologies, Games Development, Cyber, Cloud Technologies, Data Analytics, or Software Engineering, Skills Bootcamps at Skills City offers you a range of professional qualifications, recognised by employers and further education institutes in the UK and Internationally.
Please see the range of bootcamps offered with Skills City below

The Raspberry Pi Foundation is a UK-based charity that works to put the power of computing and digital making into the hands of people all over the world. We do this so that more people are able to harness the power of computing and digital technologies for work, to solve problems that matter to them, and to express themselves creatively.
How to access the Raspberry Pi courses
Raspberry Pi on social media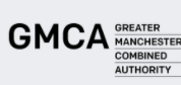 An exciting free digital marketing course
Learning around your work life balance that gives you the latest digital content in a hands on course from the experts in programmatic and digital marketing. This course is for Greater Manchester residents.
Course Overview 
Analytics, Understand how to implement, test and measure results using analytics tools including Google Analytics, Tag Managers, Goals and lots more.
Data driven marketing , Woven through the programme especially around market researching including 1st party data and quantitative vs qualitative.
Social Media, Understanding of Social Media Tools, Technology and Platforms including the ability to plan, test, implement and refine a social media campaign.
Topics including content audit, site structure & hierarchy, customer journey, content hooks, rich media, video and podcast.
Website fundamentals, Understand how to design and build websites, and managing CMS tools.
Conversion optimisation, Understand techniques and best practices on how to increase the percentage of users who perform a desired action on a website. 
Strategy, Taking all the learnings from the course and developing into an overall digital marketing strategy covering topics like objectives, marketing fundamentals, customer-centric, data-driven, iterative, test, learn & refine and omnichannel.
Programmatic Marketing , A new addition for our 2021 programme built in partnership with MiQ focussing on ad trading and other topics to be announced during the training.
Why Apply
Its completely free it is a course worth thousands, for nothing; funded by GMCA
100% remote, no classrooms, just online training
Flexible courses to accommodate your life and commitments
Guaranteed interview, on course completion with exciting employers
Certificates - Google, Facebook, Twitter and HubSpot
Simply having some fun, learning new skills and meeting great friends
How to apply

Digital Skills: Artificial Intelligence
Discover the ability of artificial intelligence to transform your everyday life and reshape the way you work.
Identify the skills you will need to work with AI in the future
 Artificial intelligence (AI) is used in many businesses to improve the way employees work. On this course, you will learn more about the past, present and future of artificial intelligence and explore its potential in the workplace.
You will enhance your understanding with interesting facts, trends, and insights about using artificial intelligence. You will also explore the working relationship between humans and AI and the predicted skills needed to work with AI.
What topics will you cover
Week 1: Introduction to Artificial Intelligence
What is Artificial Intelligence and where did it come from?
AI in Action
What does this mean for me?
Week 2: Artificial Intelligence in Industry
Impact of AI on Individuals
What does this mean for me?
Week 3: Adapting your skills to work with Artificial Intelligence
How has the relationship changed between AI and Humans?
Imagining the Future 
When will you start
Start straight away and learn at your own pace.
What will you achieve
By the end of the course, you'll be able to:
Describe the origins and advent of AI
Explain the relationship between AI and Automation
Reflect on the application of AI to your own context
Identify key shifts in the workplace influenced by AI
Assess the impact shifts in the workplace may have on roles and responsibilities
Identify how the relationship has changed between AI and humans
Identify future skills required to work and interact with AI
Produce an action plan to adapt your skills for the future
Who is the course for
This technology course is for anyone with an interest in AI who is looking to improve their entrepreneurial skills, enter the workplace, or change careers.
Interested in applying visit