Citizens Advice Salford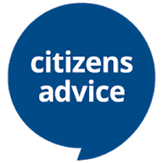 About them
Citizens Advice Salford is independent and provides free, confidential, impartial advice to everybody in the Salford area and can help people through face-to-face advice, by telephone and email or by the provision of up-to-date information.
Our aim is to:
Provide the advice people need for the problems they face.
Improve the policies and practices that affect people's lives.
Services provided
Benefits
Debt and money
Employment
Housing
Banking and financial services advice
Education advice
Consumer advice
Immigration advice
Health and community care
Relationships and family
Law and rights advice
Transport and travel advice
Contact details
Follow them on