HOST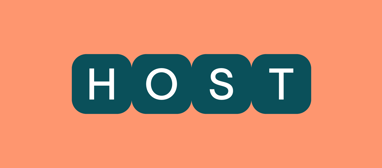 About them
Salford tech hub The Landing has rebranded as HOST – the Home of Skills & Technology – to scale its ambition as a pioneering hub for nurturing talent, accelerating innovation and driving prosperity across the North.  
The new chapter will combine the three pillars of skills, innovation and start up under one roof, with a focus on building a world-leading reputation in data science, AI, gaming and immersive technologies.
Based at the heart of MediaCityUK, which was recognised as one of the UK's fastest growing tech hubs that will propel the region into recovery after the pandemic, HOST will serve as a driving force to the interconnected and collaborative Salford Innovation Triangle – alongside Salford Royal Foundation Trust, with its global-leading innovation factory; Salford University, the fastest-growing University in the North West; and MediaCityUK, the creative tech and digital hub with 8,000 employees and over 250 SMEs.
IN4.0 Group took over management of the hub on 1 October 2020 with plans to build on its great pedigree, and since then it has already made several high-profile appointments and collaborations.
HOST has already established significant partnerships with Amazon Web Services, Barclays Eagle Labs, Greater Manchester AI Foundry, AI Tech North and Greater Manchester Chamber of Commerce, mobilising the most diverse and innovative business community.
Contact details
Address:  HOST, MediaCityUK, Salford M50 2ST
General enquiries: 0161 686 5555
Email: info@hostsalford.co.uk